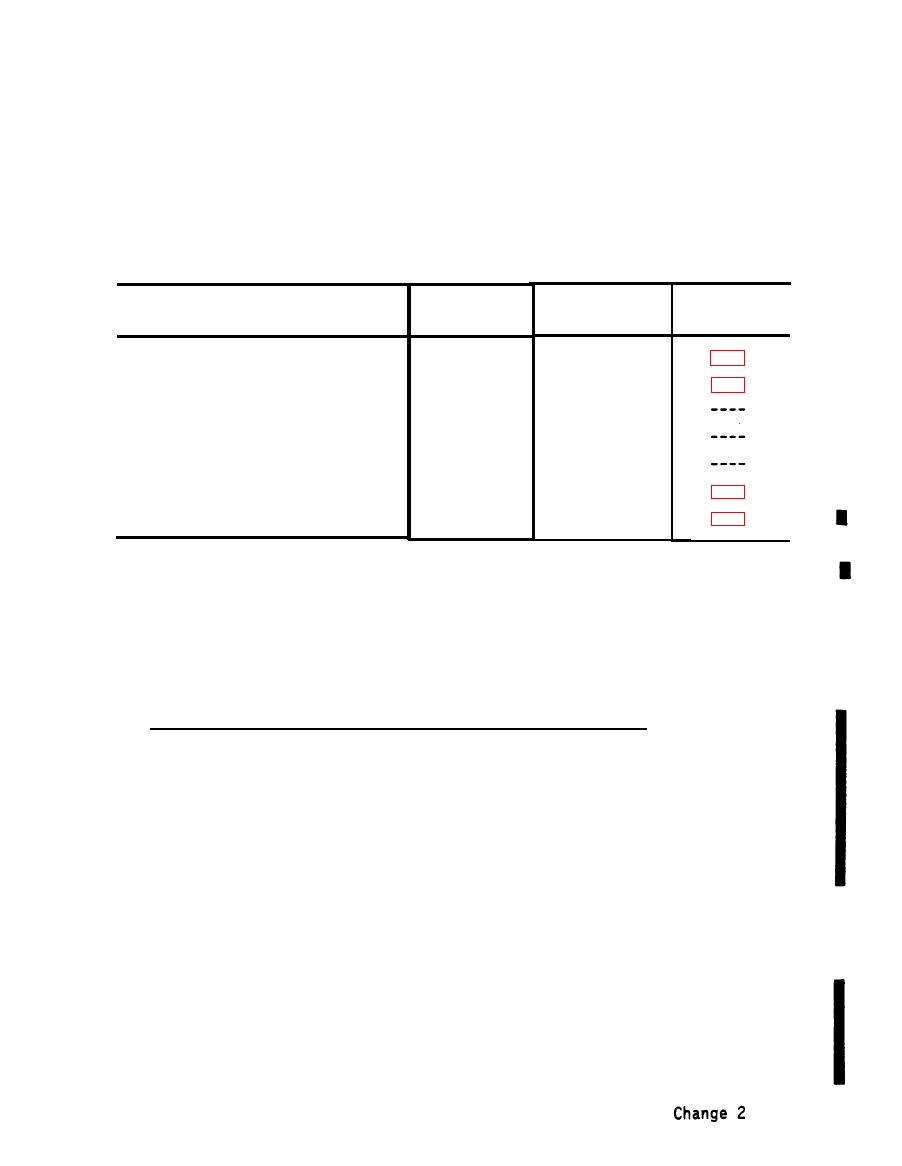 b. Release the retaining catches located at each side of the circuit card
c. Using card extractor tool 5054268, remove the circuit card assembly from
Receiver Set CCA/Module Identification
F i l t e r

Assembly

(SEE NOTE)
FILTER

ASSY

A11

INSTALLED

ON

SERIAL

NOS.

143

AND

ABOVE
d. To install a replacement, insert the card into the guides in the card
Push down until firmley seated.
S e c u r e the

catches

at each side of the CCA.
f. Replace and secure top access cover.
5-4.3
Filter Assemblies (A10) and (A11), Removal/Installation. A10 or A11 is
removed/installed as follows:
R e m o v e A10 or A11 from rear panel as

follows:
(1) Supporting the filter assembly, remove and retain the four socket
head screws, washers and lockwashers, securing the filter assembly
( 2 )

Disconnect

A10W1P1 from J24 or A11W1P1 from J27.
Install a replacement as follows:
If

A10W1P1

or

A11W1P1

MASTER

key

engages

properly
(1) Align the mounting holes in A10 or All chassis with the screw holes in
t h e s t a n d - o f f p o s t s . C h e c k

that

the master

key

of A10W1P1 or
A11W1P1 engages properly with A10 or All in this position.