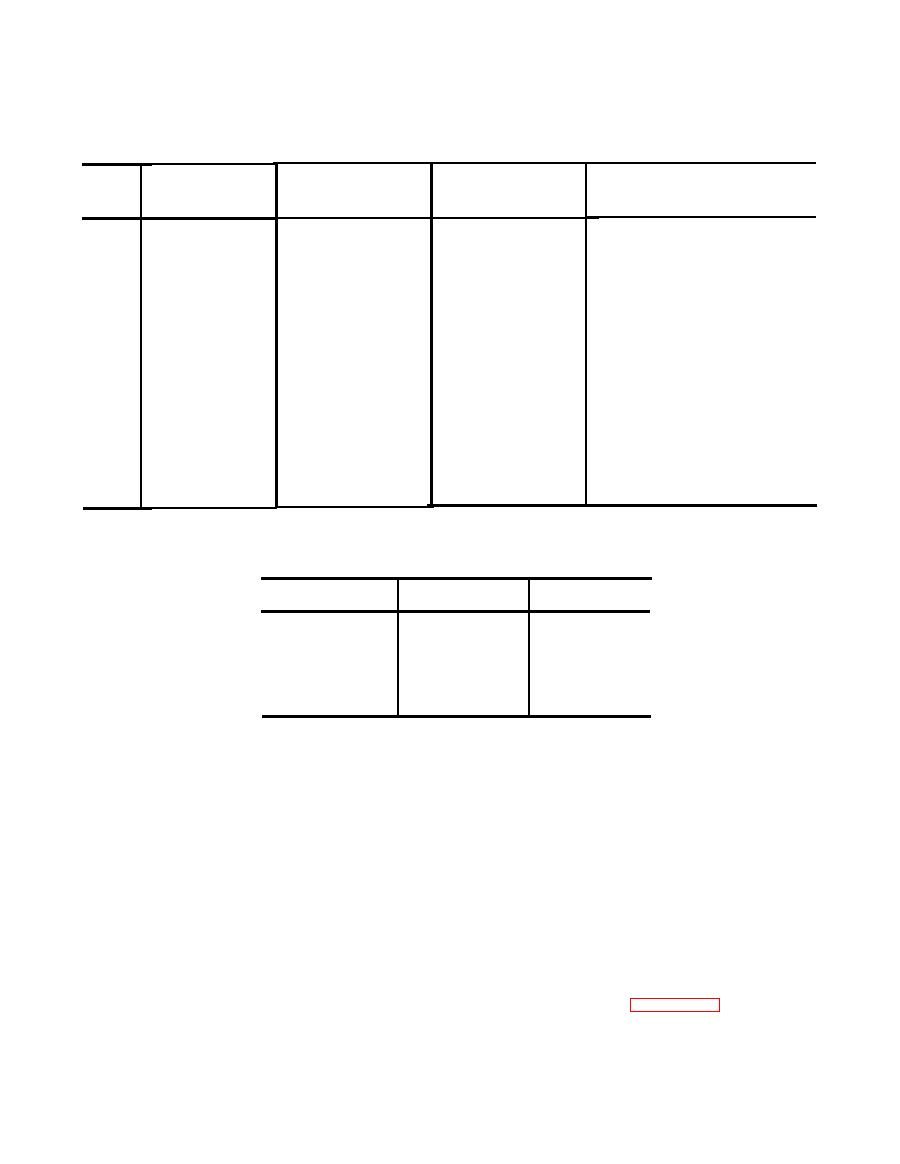 F i l t e r Assembly EMI (A7), Test Procedure
F i l t e r Assembly EMI (A7), Wire Chart
b. To replace filter FL1, FL2:
Remove and retain the

six

screws, flat washers and lock washers
Unsolder the wire connecting the filter to J22.
Remove the nut and washer securing the filter to the housing.
Position the replacement filter in the housing and secure with the nut
Solder on the wire removed in step b.(2) above.
Test the assembly using the procedure detailed in table 5-5.
Secure the cover using screws and washers retained in step b.(1)