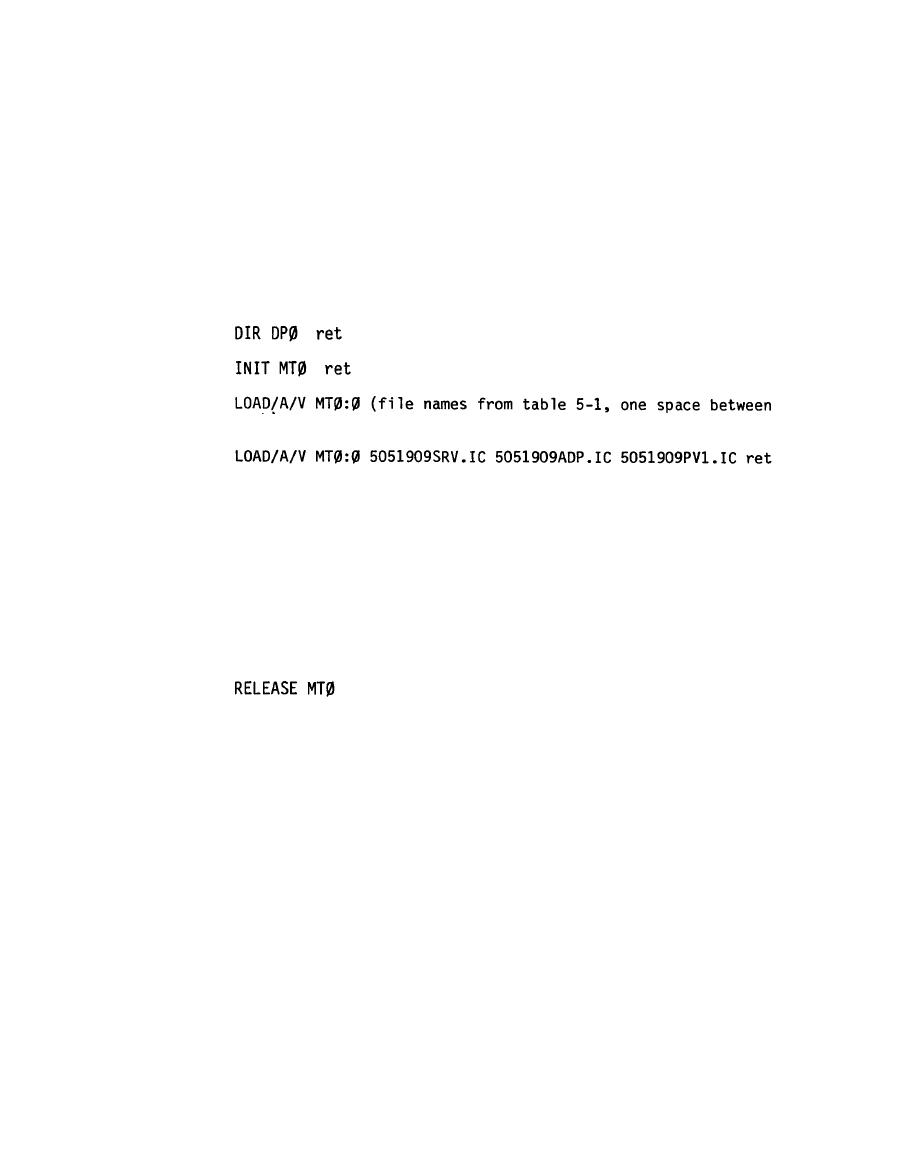 ( 1 ) P e r f o r m t h e t u r n - o n procedure for the AN/USM-410 as described in PDEP
( 2 ) Mount the ATESP magnetic tape in accordance with the instructions
detailed in PDEP 11-6625-2773-12-3.
( 3 ) Load the ATESP from magnetic tape to the removable disk by entering
W h e n more than three file names are used, enter three file names fol-
character and a carriage return, then the remaining
(4) Verify that all the file names required are displayed on the Video
(5) Enter the following command at the keyboard:
(6) Remove

the

ATESP

m a g n e t i c t a p e i n a c c o r d a n c e w i t h t h e i n s t r u c t i o n s
d e t a i l e d in PDEP 1 1 - 6 6 2 5 - 2 7 7 3 - 1 2 - 3 .
(1) At the Test Operator's Panel Select; the desired interface(s)
(printer, disk, etc.); the desired test result output (ALL TESTS,
If no selection is made, no test results will be saved.
( 2 ) Start ATESP/UUT testing by entering the following command at the
T E S T (the TPT number from table 5-l)PV1 ret